Healthy Envrionments
Through education and outreach, the Healthy Environments for Children (HEC) Initiative strives to protect and improve children's health as it relates to their environment—in their homes, their schools, and elsewhere. HEC has focused on environmental health issues such as lead poisoning, radon, asthma, and water conservation.
A healthy home is one that supports the health and safety of the people who live there.
Click on each item below to learn more. A healthy home is
Clean

 

to reduce pests, dangerous chemicals, and asthma triggers
Dry

 

to reduce pests and mold
Safe

 

to reduce accidents and injuries
Well ventilated

 

to provide fresh air
Free of pests

 

to prevent diseases and reduce asthma triggers
Free of dangerous chemicals

 

to reduce poisonings, injuries, and other harmful effects
In good repair

 

to keep small problems from becoming big problems
Click to view an introduction to healthy homes.
Click to view the introduction to healthy homes with training notes.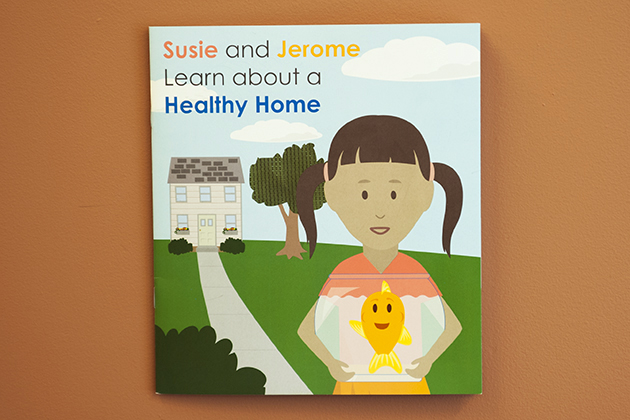 Programs and Resources for Adults
Programs and Resources for Children