Healthy Homes
Susie and Jerome Learn about a Healthy Home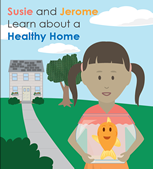 Susie and Jerome Learn about a Healthy Home is an illustrated rhyming book for young children. In the book, a young girl named Susie, her family, and her goldfish Jerome learn the seven principles of healthy homes. They learn that a healthy home is clean, dry, safe, with fresh air, no pests, no dangerous chemicals, and in good repair. They also learn some simple ways that children and adults can apply these principles in their daily lives.
This book was developed in partnership with the Connecticut Department of Public Health.
Winner, 2014 National Healthy Homes Conference Communications Star Award for Print Media
Winner, 2014 National Association of Environmental Professionals Award for Excellence in Education
Download a companion activity book and teacher guide.
Click to see an animated video of this book
Click here to see a video of the performance below.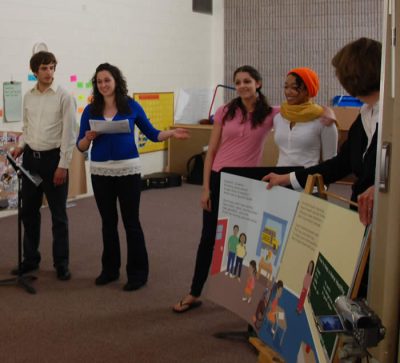 Tools for Healthy Living
Tools for Healthy Living is a new program that teaches youth in 4-H afterschool programs about healthy homes and food safety.  A trained facilitator helps students in grades 4-6 explore the principles of a healthy home and learn how they can help to make their own homes and their communities healthier. Students are introduced to various environmental health and food safety topics:
Lead poisoning
Asthma triggers
Mold and moisture
Pests and pesticides
Smoking
Clutter
Bacteria in food
Food safety and food temperature
Food safety and cleanliness
Students also learn how to act as advocates for a healthy home.
Lead Poisoning Awareness and Prevention
Henry and Fred Learn about Lead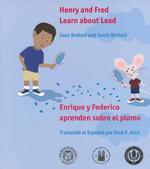 Henry and Fred Learn about Lead is a simple rhyming story that teaches young children about the dangers of lead poisoning and how they can protect themselves. It is designed for adults—parents, grandparents, guardians, childcare workers, teachers, and others—to read aloud to very young children. The book can also be used for young readers and low-literacy adults. Additional information for adults is presented at the end of the text.
This bilingual picture book, in English and Spanish, is written to inform but not frighten children, as well as to instruct the adults who read it. Appealing graphics reinforce the simple lead-safety messages.
This PSA won second prize in a video contest sponsored by the U.S. Environmental Protection Agency, the Department of Housing and Urban Development, and the Centers for Disease Control and Prevention.
Email hec@uconn.edu for more information about this book.
Adventures of the Lead Busters Club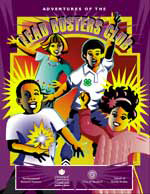 This lead-poisoning prevention curriculum includes an activity book for children in grades 1-3 and background information for teachers and parents/guardians. The children's activities include reading, writing, problem solving, a word search, a simple board game, and discussion.
Download an activity book, teacher's guide, and certificate of completion in English.
Download an activity book, teacher's guide, and certificate of completion in Spanish.
How Mother Bear Taught the Children about Lead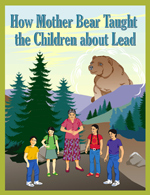 How Mother Bear Taught the Children about Lead teaches Native American children in grades 3-6 to identify the dangers associated with lead. It explains that lead is a poisonous substance that can make children sick. This curriculum helps children to recognize the sources of lead dangers in their environments, especially the most common sources: the dust and flakes from old, lead-based paint. It also notes other sources of lead: fishing sinkers, shotgun pellets, water from old lead pipes, and soil contaminated by leaded gasoline. Finally, the curriculum teaches children simple ways they can protect themselves and their younger siblings from lead dangers.
The curriculum uses themes and images that are culturally relevant for Native American children in grades 3-4 across North America. It has been designed for use by classroom teachers in conjunction with other aspects of the curriculum, such as language arts and science activities. A teacher's guide provides additional information about lead poisoning, as well as information for parents and guardians.
Water Conservation
How the Children Learned to Save Water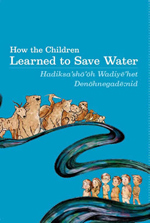 Water is a crucial natural resource. Without water, there would be no life on Earth. Water also affects our health, lifestyle, and economic well being. On average, Americans use 100 gallons of water each day—in and around our homes (for cleaning, preparing food, and recreation), and in industry and agriculture (for transportation, generating power, and raising plants and animals). Preventing water pollution and conserving water will help to ensure an adequate supply of usable water for ourselves and for future generations. Using water wisely, as described in this book, helps to protect the quantity and quality of our water resources.
This program has been developed for, and in cooperation with, the Seneca Nation of Indians. Besides teaching about water conservation to Native American children in grades 3-5, it supports Seneca children in learning about and honoring their cultural heritage. In this book, the Seneca clan animals teach students how to use water wisely.
Download an activity book, teacher's guide, and descriptive brochure.
For permission to print copies of this booklet or to adapt this booklet for other tribal languages and cultures, please contact the Seneca Nation of Indians Allegany Territory Department of Education at (716) 945-1790 (716) 945-1790 or email todd.waite@sni.org.
The Healthy Environments for Children Initiative, developers of the booklet, would welcome the opportunity to help other tribes adapt this material if the Seneca Nation grants permission to do so.